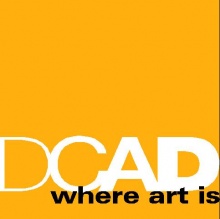 Open Figure Studio
6 to 9 p.m., Tuesday, March 26
Join artists of all skill levels from throughout the community for an uninstructed session with a live figure model. Participants may paint, draw or sculpt, but they must provide their own art supplies. No pre-registration required.
Cost: $10.
Visual Arts Lectures & Workshops Northern Delaware
Schedule & Tickets
Tuesday, March 26, 2019 @ 6:00pm · add to calendar 2019-03-26 18:00:00 2019-03-26 21:00:00 America/New_York Open Figure Studio https://www.delawarescene.com/event/24339/open-figure-studio Delaware College of Art and Design, 600 N. Market Street, Wilmington, DE, 19801
$10
Update this event
If you have an organization profile, please log in for quicker processing.