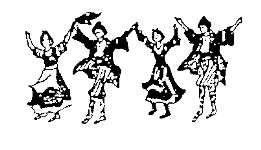 Line Dancing with Eric Mosley
schedule & tickets   venue   official site  
Everyone Welcome - No Partner or Experience Needed.
Line Dancing will be led by Eric Mosley to a fusion of country, pop and soul music.
Come early for beginner and intermediate lessons at 6:30 pm.
$5
Dance Music Music: Country / Folk / Bluegrass Music: Rock / Pop Northern Delaware
Schedule & Tickets
Wednesday, October 16, 2019 @ 6:30pm · add to calendar 2019-10-16 18:30:00 2019-10-16 21:30:00 America/New_York Line Dancing with Eric Mosley https://www.delawarescene.com/event/25939/line-dancing-with-eric-mosley Arden Gild Hall, 2126 The Highway, Arden, DE, 19810

Update this event
If you have an organization profile, please log in for quicker processing.