Event updates, cancellations and postponements due to coronavirus »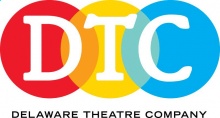 Theatre Activities at Home
schedule & tickets   venue   official site  
Bring theatre to your home by enjoying these acting, writing, and designing activities for kids, teens, and adults, courtesy of Delaware Theatre Company's Department of Education & Community Engagement.  Theatre is for all ages and abilities!  Find creative ways to get everyone involved!
Free Theater & Performance Kids & Family Friendly Northern Delaware
Schedule & Tickets
Through Thursday, December 31 · add to calendar today 2020-03-31 09:00:00 2020-12-31 17:00:00 America/New_York Theatre Activities at Home https://www.delawarescene.com/event/27235/theatre-activities-at-home Your Creation Station, 478 E. Main Street, Middletown, DE, 19709

Update this event
If you have an organization profile, please log in for quicker processing.