Event updates, cancellations and postponements due to coronavirus »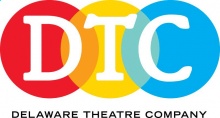 Brighton Beach Memoirs
Wednesday, May 11, 2022 through Sunday, May 22, 2022
Delaware Theatre Company, Wilmington
schedule & tickets   venue   official site  
BRIGHTON BEACH MEMOIRS               
BY PULITZER PRIZE & TONY AWARD-WINNING PLAYWRIGHT NEIL SIMON
DIRECTED BY BUD MARTIN
MAY 11–22, 2022
Neil Simon's coming-of-age comedy is a valentine to his family. In his "funniest, richest" (New York Daily News) play, the story centers around 15-year-old Eugene Morris Jerome as he tries to deal with his neurotic family, his uncomfortable crushes and his love for baseball. Set in the Brighton Beach section of Brooklyn in September 1937, this beloved classic touches and tickles the heartstrings.
Theater & Performance Theater & Performance: Comedy / Drama Northern Delaware
Schedule & Tickets
Wednesday, May 11, 2022 through Sunday, May 22, 2022 · add to calendar today 2022-05-11 09:00:00 2022-05-22 17:00:00 America/New_York Brighton Beach Memoirs https://www.delawarescene.com/event/30018/brighton-beach-memoirs Delaware Theatre Company, 200 Water Street, Wilmington, DE, 19801
Call 302-594-1100 to order.
Update this event
If you have an organization profile, please log in for quicker processing.