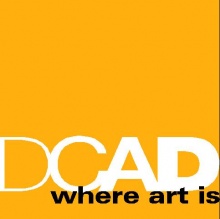 "Still Moving"
schedule & tickets   venue   official site  
The exhibition 'Still Moving' showcases the work and talent of artists, animators, and teachers who represent a cross-section of the collaborative and expansive field of contemporary animation. This includes Will Kim, experimental animator and instructor at RRC, whose watercolor animation vividly depicts the natural world. Tina Nawrocki, a traditional animator based in Toronto, creates hand-drawn assets for video games and animated shorts. Tiny Inventions (Max Porter and Ru Kuwahata) is an award-winning stop motion animation team currently residing and teaching in Rhode Island. The animation and design studio, Franc, located in Baltimore creates content and materials for internationally recognized business and brands. The exhibition offers audiences a look behind the scenes of the production of the animation process. Visitors can view original drawings, paintings, and sculptures alongside the finished animation.
In addition to the exhibition opening and closing receptions, DCAD will offer workshops and activities open to the Wilmington community during the run of the exhibition. Will Kim will instruct a life drawing and watercolor workshop in conjunction with the Center for Aquatic Sciences at Adventure Aquarium on October 5th. Tina Nawrocki will host a Halloween-themed character design workshop on October 12th.
"Still Moving" is being curated by Tad Sare, who is DCAD's area coordinator for animation. The exhibition will be presented in the Toni & Stuart B. Young Gallery from Oct. 4 to Nov. 7. It will open and close with Art Loop Wilmington receptions on Oct. 4 and Nov. 1, respectively.
Free Visual Arts: Exhibitions Lectures & Workshops Visual Arts Northern Delaware
Schedule & Tickets
Friday, October 4 through Thursday, November 7 · add to calendar today 2019-10-04 09:00:00 2019-11-07 17:00:00 America/New_York "Still Moving" https://www.delawarescene.com/event/25699/still-moving Delaware College of Art and Design, 600 N. Market Street, Wilmington, DE, 19801

Update this event
If you have an organization profile, please log in for quicker processing.