features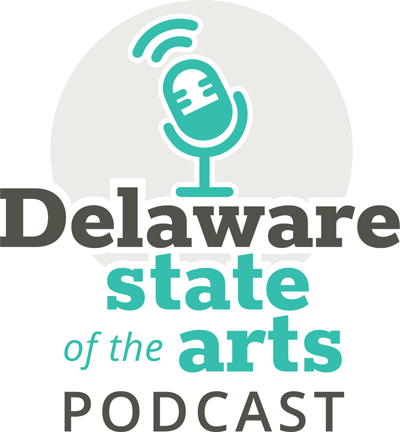 podcast
Delaware State of the Arts is a weekly podcast that presents interviews with arts organizations and leaders who contribute to the cultural vibrancy of communities throughout Delaware.
March 19th, 2023
Andy Truscott speaks with Bryant "Tee" Bell, a 2023 DDOA Emerging Individual Artist Fellow in the field of painting. Bell is a native of the First State who grew up in Greenwood, Delaware with his two brothers, and he was in the first graduating class of Woodbridge High School. The artist attended school in Hampton, […]
March 10th, 2023
Andy Truscott speaks with IVA. Known professionally as IVA, Emily Samson Tepe is no stranger to working hard, digging deep and crossing boundaries. She was trained as a classical soprano at Juilliard and Manhattan School of Music, but she has truly found her voice in writing and singing her own songs. Born Emily Samson Tepe, IVA […]
March 5th, 2023
Terrance Vann speaks with Greg Watkins, a Delaware State Arts Council member and the co-founder of AllHipHop.com. As the Founder of the Urban website and music destination, AllHipHop.com, Grouchy Greg Watkins is fulfilling his childhood dream as an entertainment business pioneer and entrepreneur. With his partner, Chuck "Jigsaw" Creekmur, Watkins has built AllHipHop.com into the […]
Delaware State of the Arts is provided as a service of the Division of the Arts, in partnership with NEWSRADIO 1450 WILM and 1410 WDOV.