features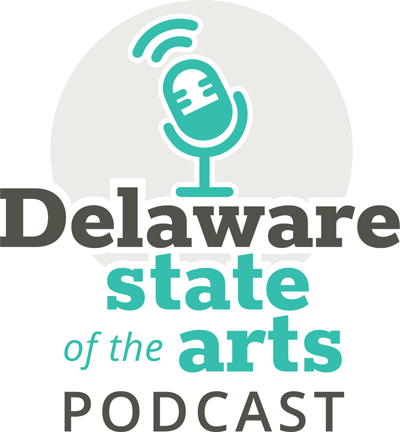 podcast
Delaware State of the Arts is a weekly podcast that presents interviews with arts organizations and leaders who contribute to the cultural vibrancy of communities throughout Delaware.
February 2nd, 2023
Andy Truscott speaks with Gerri Weagraff, a Delaware based actress who is currently touring with Anastasia: The Musical – set to stop at The Playhouse on Rodney Square in Wilmington, Delaware. Gerri has also been seen on the national tours of Fiddler on the Roof (Golde). Regionally, she's performed at the Arizona Broadway Theatre, Surflight […]
January 28th, 2023
Andy Truscott speaks with Bud Martin, the departing Artistic Director of Delaware Theatre Company, as he prepares to retire after leading the organization for 10 years. While serving at DTC, Martin tripled the revenue and doubled the subscriptions. He oversaw 10 seasons, directing productions such as, Outside Mullingar, HONK!, Saint Joan, Sanctions, Dare to Be Black, […]
January 22nd, 2023
Andy Truscott speaks with Carol Dennis (Executive Director) and Richard Scalenghe (Board President) of Coastal Concerts. In 1999 a few classical music enthusiasts decided it was time to bring world-renowned classical performers to their new hometown of Lewes, Delaware instead of traveling back to Philadelphia, Washington DC, or New York.  They were not alone in […]
Delaware State of the Arts is provided as a service of the Division of the Arts, in partnership with NEWSRADIO 1450 WILM and 1410 WDOV.