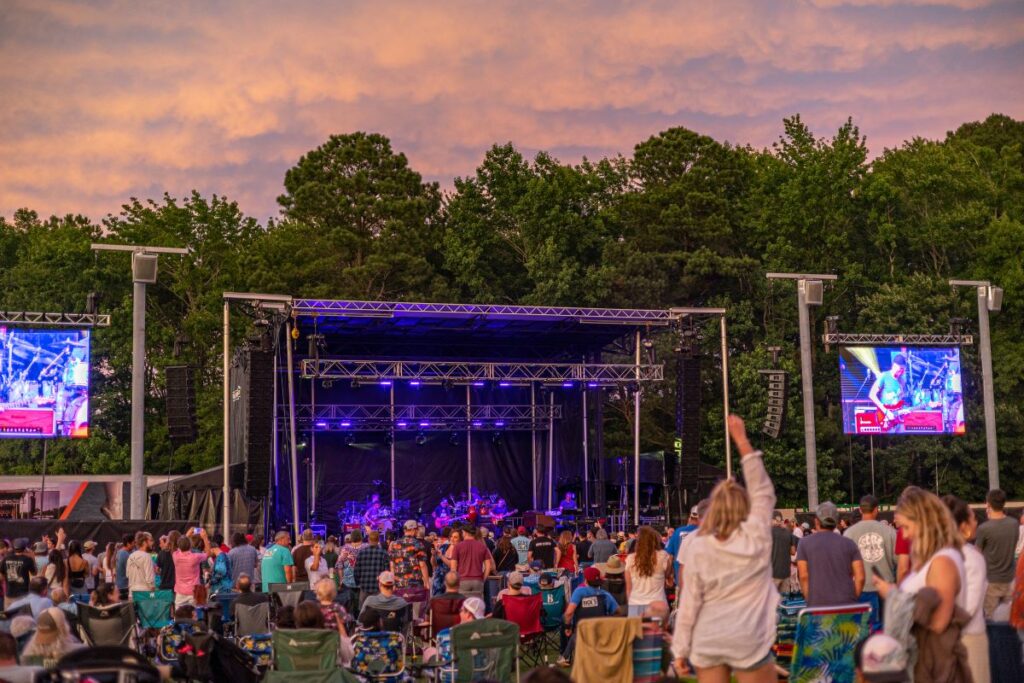 Summer at The Freeman Stage
Since the unveiling of the Freeman Arts Pavilion in 2021, the Joshua M. Freeman Foundation has continued our evolution by strengthening our new brand, growing arts opportunities and consistently shining as a premiere arts organization on Delmarva. We are excited to start the next phase in our journey to reaching the final Freeman Arts Pavilion with the construction of the first buildings. As an arts nonprofit, we are thrilled to move toward more opportunities to serve our community and continue to offer top-quality arts experiences.
Although the new physical structure of the Freeman Arts Pavilion is still several years away, we have established a multi-phase plan that will allow us to expand our seating capacity in 2021. The parcel of land adjacent to the prior Stage area will provide ample space for more than 3,000 patrons.
Their 2023 summer season has been announced with over 70 events currently scheduled. Spend your summers with friends, family, and fellow music levers in the first state.
Browse all... Attractions Festivals & Special Events Music Music: Bands Music: Choral Music: Classical / Opera Music: Country / Folk / Bluegrass Music: Hip-Hop / R&B Music: Jazz / Blues Music: Rock / Pop Music: World Theater & Performance Theater & Performance: Children's Theater Theater & Performance: Comedy / Drama Theater & Performance: Musical Theater & Performance: Stand-Up / Improv Theater & Performance: Variety
highlights