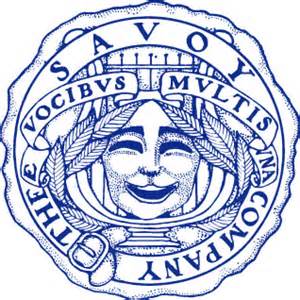 The Savoy Company
The Savoy Company Philadelphia's internationally award-winning and 501(c)(3) non-profit educational musical theater organization was formed in 1901 and remains the oldest amateur theater company in the world dedicated to performing the works of Gilbert and Sullivan (G&S). The classic and timeless works of G&S are the most performed theater works throughout the world save for Shakespeare. Savoy's shows are family friendly and attract audience members of all ages. Savoy members volunteer their time and talents – on stage, singing and dancing, and backstage, building the set and props – to produce one of the thirteen existing G&S operas each year. 
G&S works include blockbusters (and songs): H.M.S. Pinafore ("I'm Called Little Buttercup"), The Mikado ("I've Got a Little List"), and The Pirates of Penzance ("I Am the Very Model of a Modern Major-General"). 
Annual performances are held at The Suzanne Roberts Theatre, Philadelphia, PA & at Longwood Gardens, Kennett Square, PA. 
Enjoy a video clip from 2017 production of H.M.S. Pinafore.
The Savoy Company is a 501(c) (3) non-profit educational organization and has always staged annual G&S performances to support local charitable organizations.
Music Kids & Family Friendly Theater & Performance
Hours
The Savoy Company rehearses at the Germantown Cricket Club & the Cynwyd Club.
Other Visitor Information
The cast, composed of local talent, has included such luminaries as Hollywood film star Nelson Eddy, Metropolitan Opera soprano Margaret Harshaw, Wagnerian bass-baritone James Pease, and Broadway star Wilbur Evans.
Update this organization
If you have an organization profile, please log in for quicker processing.