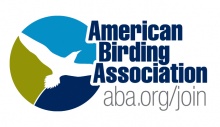 American Birding Association
Delaware City, DE
American Birding Association is a non-profit membership organization that promotes birdwatching. Our mission statement is to inspire all people to protect and enjoy wild birds.
Festivals & Special Events Lectures & Workshops Attractions Northern Delaware
Driving Directions & Parking
Downtown parking
Update this organization
If you have an organization profile, please log in for quicker processing.