Event updates, cancellations and postponements due to coronavirus »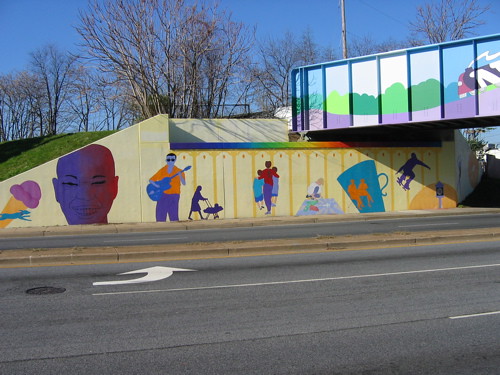 Newark Rail Bridge Abutment Murals
Newark, DE
Artist Name: Terry Foreman
Year: Unknown
Artwork Type: 2-D
Artwork Material: Mural
Description: Colorful murals splash across the abutments of the Newark Rail Bridge and welcome visitors and residents into the city and greet them as they leave. These murals, visible at eye level, complement the raised murals painted on the rail bridge.
Visibility: Outdoors
Address: E Cleveland Ave & Capital Trail, Newark, DE 19711
Accessibility Notes: None
Visual Arts: Public Art Attractions Northern Delaware
Update this organization
If you have an organization profile, please log in for quicker processing.