Event updates, cancellations and postponements due to coronavirus »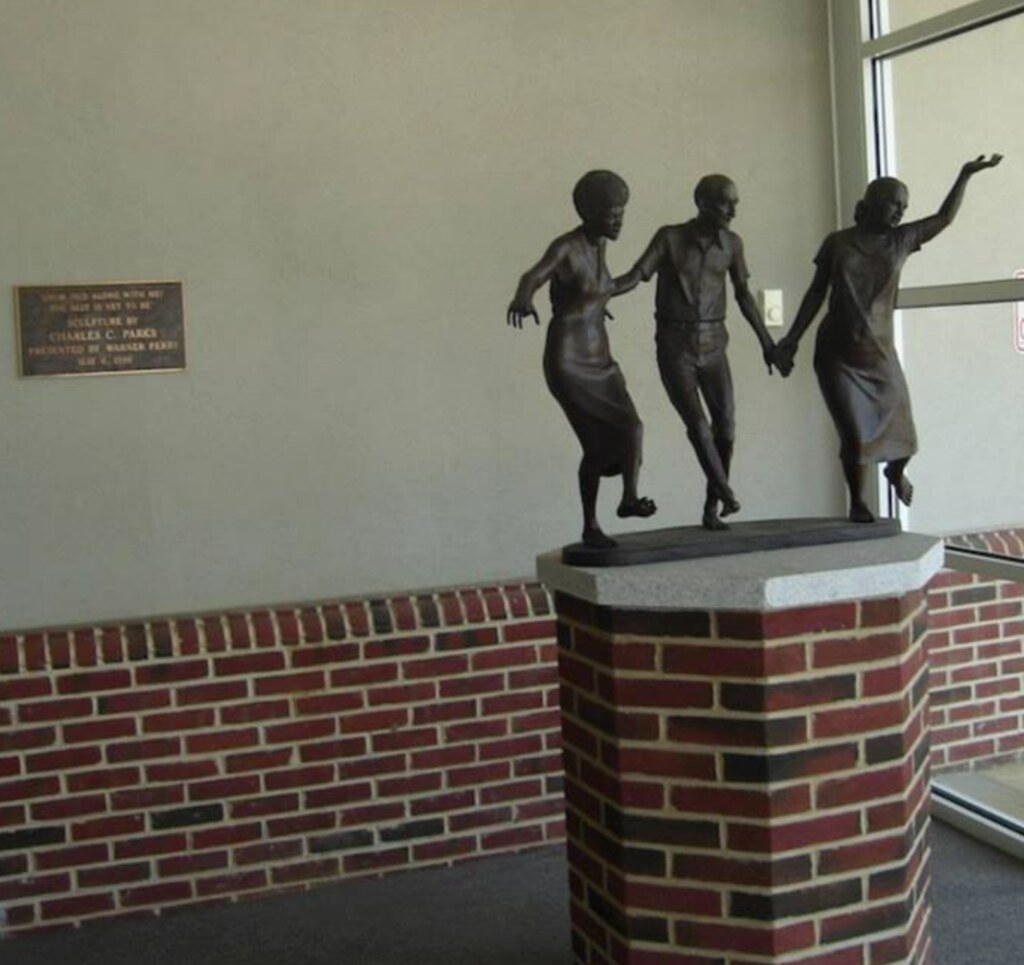 Grow Old Along With Me
Newark, DE
Artist Name: Charles C. Parks
Year: 1996
Artwork Type: 3-D
Artwork Material: Unknown
Description: "Grow Old Along with Me!" was commissioned and donated to the Newark Senior Center by Warren Perry. It was dedicated on May 6, 1996. It celebrates the later stages of life with three distinctly different figures (an elderly African American, an elderly balding gentleman, and an elderly European woman) dancing together. Smiling, holding hands, and kicking their heels, the figures portray a positive attitude toward life. As the plaque that accompanies the sculpture states, "The best is yet to be!" Sculptor Charles C. Parks said he modeled the gentleman after himself, with the exception of the hairline, which he made more balding in the sculpture. He also said his love of dance is portrayed in this work.
Visibility: Outdoors
Address: Newark Senior Center, 200 Whitechapel Dr, Newark, DE 19713
Visual Arts: Public Art Attractions Northern Delaware
Update this organization
If you have an organization profile, please log in for quicker processing.