Event updates, cancellations and postponements due to coronavirus »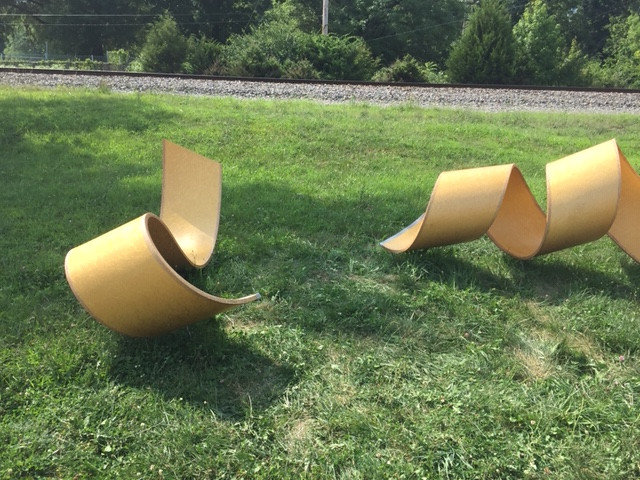 The Ribbon
Newark, DE
Artist Name: Kevin Bielicki
Year: 2019
Artwork Type: 3-D
Artwork Material: Metal
Description: Part of the City of Newark Design Committee's ongoing Newark Sculpture Ground project, this sculpture can be found on South Main Street near the CSX railroad tracks. The sculpture is made of Italian bending poplar and mahogany. It's covered in a wallpaper with a walnut shell edging. It's a representation a ribbon capturing the moment as it is unraveling along the grass. 
Visibility: Outdoors
Address: 12 S Main St, Newark, DE 19711
Accessibility Notes: None
Attractions Visual Arts: Public Art Northern Delaware
Update this organization
If you have an organization profile, please log in for quicker processing.