Event updates, cancellations and postponements due to coronavirus »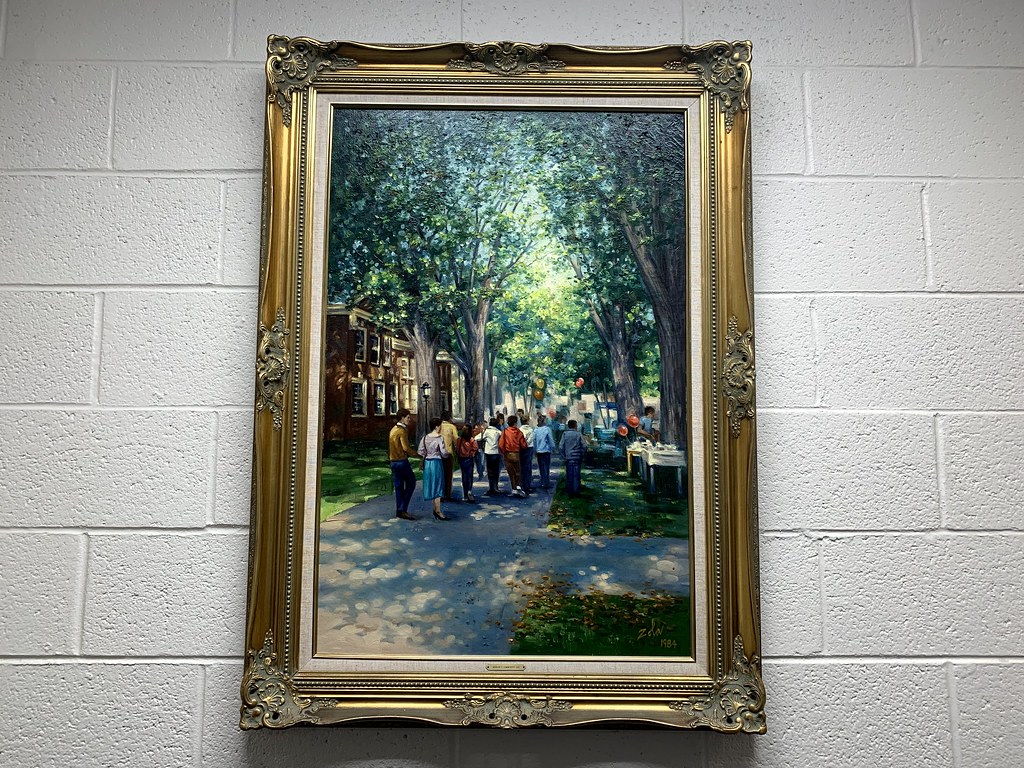 Newark's Community Day
Newark, DE
Artist Name: Unknown
Year: Unknown
Artwork Type: 2-D
Artwork Material: Painting
Description: The painting depicts the City of Newark's annual Community Day festival. The popular event began in 1971 and is organized by the Newark Parks and Recreation Department. Held on the University of Delaware Green, hundreds of local businesses, nonprofits, food vendors, and interactive stations are set up in booths between Delaware Avenue and Memorial Hall. and nonprofits will have booths set up along The Green. Food vendors will line Delaware Avenue, and a children's area featuring games and a scarecrow-making station will be near Memorial Hall. Musical, dance and other performances are scheduled throughout the day.
Visibility: Indoors
Address: Newark Municipal Building, 220 S Main Street, Newark, DE 19711
Accessibility Notes: None
Attractions Visual Arts: Public Art Northern Delaware
Update this organization
If you have an organization profile, please log in for quicker processing.