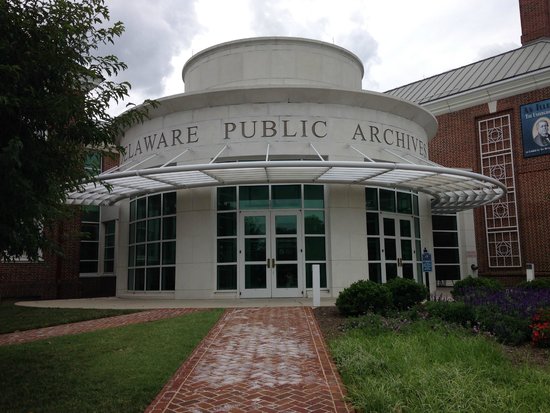 Delaware Public Archives
Dover, DE
The mission of the Delaware Public Archives is three-fold:
to identify, collect, and preserve public records of enduring historical and evidential value;
to ensure access to public records for present and future generations of Delawareans; and
to advise and educate in the creation, management, use, and preservation of public records
The Archives holds more than 40,000 cubic feet of government records and historical documents. You are cordially invited to make use of these valuable historical resources and explore Delaware's past, from early settlement to recent times.
The Archives also presents public programs and exhibitions.
Visual Arts Free Visual Arts: Exhibitions Lectures & Workshops Attractions Central Delaware
Hours
Mabel Lloyd Ridgely Research Room All Times 8:00am - 4:15pm except as noted:
Sunday - Closed
2nd Saturday - 9:00 AM - 4:45 PM
State Holidays - Closed

Effective July 1, 2009 the Mabel Lloyd Ridgely Research Room hours will be Monday thru Friday 8:00am to 4:15pm, and the 1st Saturday of the month 9:00am to 4:15pm. Due to a scheduled event, the Research Room will be closed on Saturday, July 4, 2009.
Update this organization
If you have an organization profile, please log in for quicker processing.