Event updates, cancellations and postponements due to coronavirus »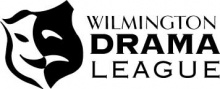 Wilmington Drama League
Wilmington, DE
Since 1933, the Drama League has been presenting classic and modern theatre, comedies, dramas, mysteries, musicals, and original works  in our beautiful 260-seat theatre. Our season includes six main-stage full-length plays/musicals, two experimental WDL black box productions, two one-act festivals (one adult and one youth), six Pillow Plays for children, and four sessions of classes.
Other Information:
We offer flexible ticket packages and group discounts.
Pillow Plays for children travel to libraries and other spots.
WDL's Teen Troupe entertains for Wilmington's Summer in the Parks, The Grand's Summer Children's Series, and Rockwood Museum.
Our facility is also available for rental.
Theater & Performance Kids & Family Friendly Northern Delaware
Hours
Office: Monday, Wednesday, Friday, 9 a.m. - 3 p.m.
Box Office is 24-hour voice mail.
Tours & visits can be arranged by calling (302) 764-3396.
Admission
MAINSTAGE:
Main stage: $20 adults / $17 seniors & students / $15 children 12 & under
Black box: $15 adults / $12 seniors & students / $10 children 12 & under

For festivals and one-acts, the price varies - some shows are free!
Driving Directions & Parking
Directions & Parking
We are at 10 W. Lea Blvd, conveniently reached from the Concord Pike exit of I-95 and the Edgemoor exit of I-495, across from Forman Mills and Checkers. Parking is available on side streets and in the shopping center lot across the street. On some nights, patrons can park in the Cornerstone Church lot on Shipley Street.
Public Transportation
DART accessible
Update this organization
If you have an organization profile, please log in for quicker processing.