Big Draw Festival Delaware!
Join us for The 2022 Big Draw Festival DE on October 8! This years' theme "Come Back to Color", is a love letter to the world around us. It distills a desire and celebration of what we all hope will be a return to more vitality, color, health, care, and vibrancy in everyone's lives after a very challenging last few years. The devastation that the pandemic has wrought around the world, coupled with ever-present and increasing threats on all fronts, underline the need more than ever to nurture and cherish the places where joy, color, and freedom thrive.
The color of our lives and world around us is dazzling in its richness and diversity, if we only choose to slow down and look.
Visit our Facebook page for lots of great information and fun activities.
Check out this Mini Magazine published by The Big Draw – MAL's 2019 Festival was highlighted on a number of pages! And you can see past Festival press coverage here.
The Mispillion Art League's mission is to provide community-wide access to a quality visual arts program. For further information, contact Sonja Frey, mispillionarts@gmail.com, 302-430-7646.
Browse all... Festivals & Special Events Free Kids & Family Friendly Visual Arts Visual Arts: Art Centers Visual Arts: Art Tours Visual Arts: Art, Antiques and Craft Shows Visual Arts: Exhibitions Visual Arts: Galleries Visual Arts: Museums Visual Arts: Public Art
highlights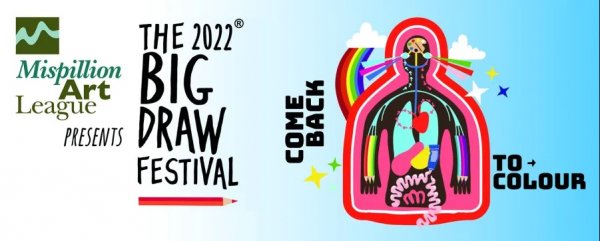 The 2022 Big Draw Festival DE
Mispillion Art League
October 8