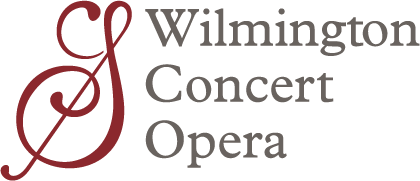 Wilmington Concert Opera
Wilmington, DE
Wilmington Concert Opera, an exclusively woman and minority run company, was founded on principles of diversity, inclusivity, and accessibility.
Wilmington Concert Opera grew organically out of a friendship between two singers and a gap in their performance schedules. In 2016, when Co-Founders, Dr. Kirsten C. Kunkle and Dr. Marisa Robinson organized what was initially intended to be a single performance of Puccini's Suor Angelica in November 2016, their goal as a new musical organization became clear. Wilmington Concert Opera strives to serve the greater Wilmington, Delaware community by prioritizing the hiring of local musicians to provide high-level performance opportunities. The free performances in West Center City, adjacent to the economically-disadvantaged Arts District, provide opportunities for the community to experience a family-friendly version of a traditionally expensive art form. Wilmington Concert Opera, being an exclusively woman and minority run company, was founded on principles of diversity, inclusivity, and accessibility as core parts of the mission.
Behind the scenes, WCO became a 501(c)3 in April 2018, assembled their Board of Directors and continuously expanded their network of singers. Their active roster currently comprises roughly fifty singers and five pianists, with many more expressing an interest in working with them. Through thriving social media pages on Facebook, Instagram, and YouTube, WCO's glowing reputation continues to spread. Audiences are growing organically, and the organization continues be open to new and exciting partnerships and development in the community. 
Please contact WilmingtonConcertOpera@gmail.com for more details.
We hold all auditions via email and keep materials for future consideration. We happily accept submissions from prospective singers at any time. Please send your head shot, resume, and video recordings, or a website to wilmingtonconcertopera@gmail.com. 
Music: Classical / Opera Music: Choral Northern Delaware
Hours
2 - 3:30 p.m.
Driving Directions & Parking
Ample free street parking available.
Other Visitor Information
Follow our social media channels at:

https://www.facebook.com/wilmingtonconcertopera
https://www.instagram.com/wilmingtonconcertopera
https://www.youtube.com/wilmingtonconcertopera
Update this organization
If you have an organization profile, please log in for quicker processing.