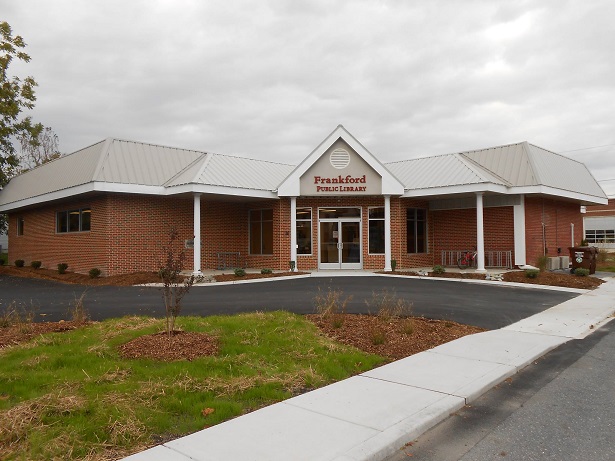 Frankford Public Library
Frankford, DE
Frankford Public Library believes that a strong and vibrant community is the result of diversity. FPL welcomes all residents to enhance their quality of life through civic engagement, access to technologies, literacy and citizenship. 
Literature & Poetry Lectures & Workshops Kids & Family Friendly Libraries Southern Delaware
Hours
Monday-Thursday: 10 a.m. to 8 p.m.
Friday: 12 - 5 p.m.
Saturday: 10 a.m. to 2 p.m.
Driving Directions & Parking
From Main Street, turn onto Green Street. Parking is available in two lots.
Update this organization
If you have an organization profile, please log in for quicker processing.