Event updates, cancellations and postponements due to coronavirus »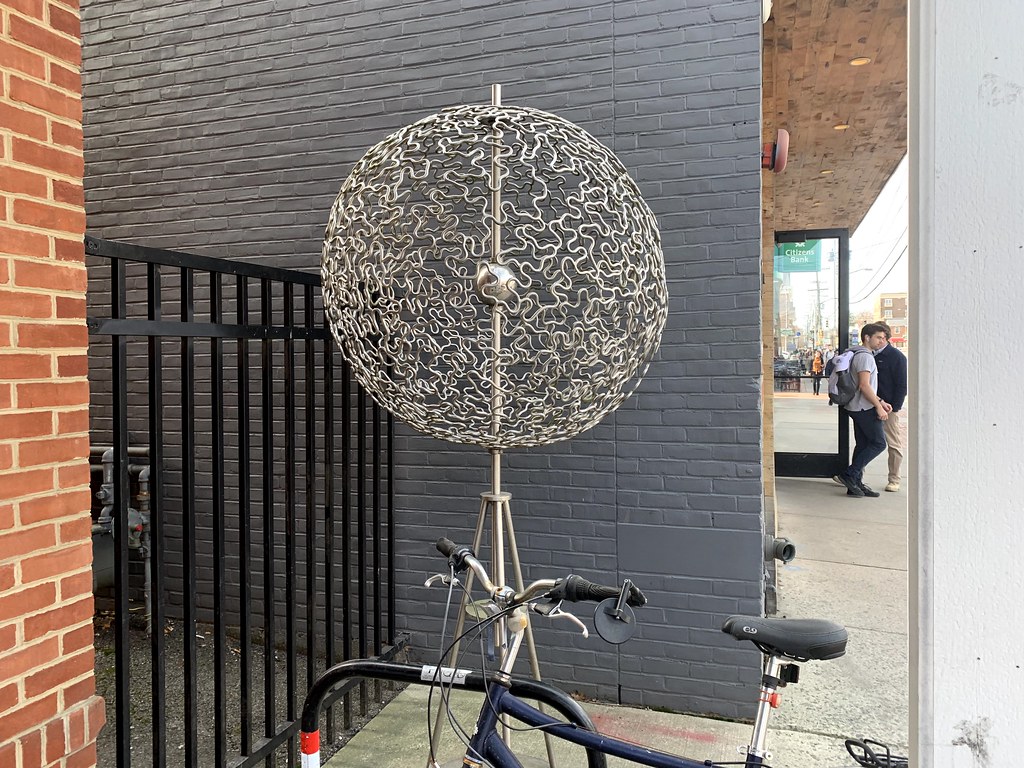 Recognizable Something
Artist Name: David Meyer
Year: 2002
Artwork Type: 3-D
Artwork Material: Welded, bent stainless steel rod
Description: This work was donated to the City of Newark by the artist, David Meyer, as part of the Downtown Newark Partnership public beautification effort. A professor for the University of Delaware Department of Art and Design, David Meyer brings together the university and city with this art piece and his work with UD's art in the garden, which gives UD students a chance to make their work a part of Newark's art scene each year.
Visibility: Outdoors
Address: 129 E Main St, Newark, DE 19711
Accessibility Notes: None
Visual Arts: Public Art Attractions Northern Delaware
Update this organization
If you have an organization profile, please log in for quicker processing.