Event updates, cancellations and postponements due to coronavirus »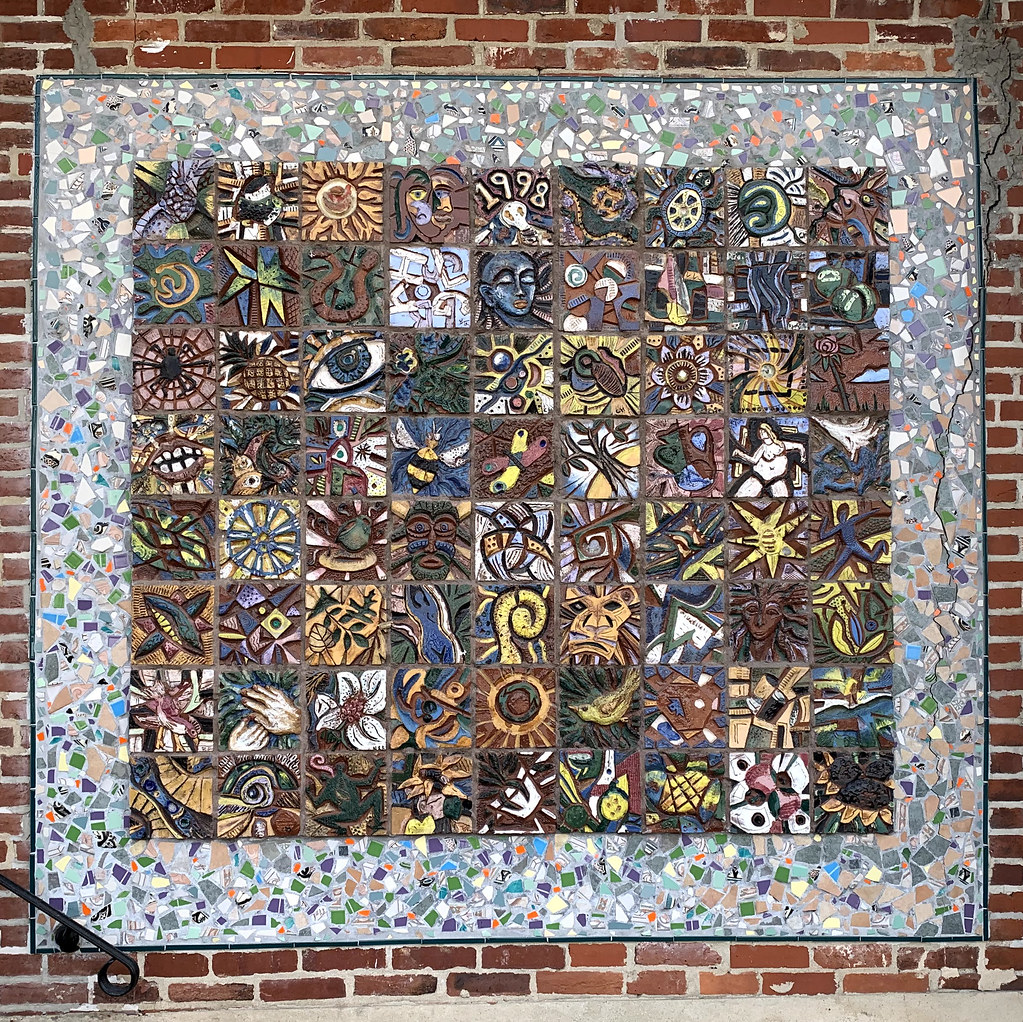 Square Tile Mosaic
Newark, DE
Artist Name: Unknown
Year: 2008
Artwork Type: 3-D
Artwork Material: Mosaic
Description: Individual, colorful tiles feature illustrations of people, creatures, and nature. The tiles come together in a colorful collage that catches people's attention as a whole and draws them in to look at unique designs that each tell their own story.
Visibility: Outdoors
Address: 93 E Main St, Newark, DE 19711
Accessibility Notes: None
Visual Arts: Public Art Attractions Northern Delaware
Update this organization
If you have an organization profile, please log in for quicker processing.