Event updates, cancellations and postponements due to coronavirus »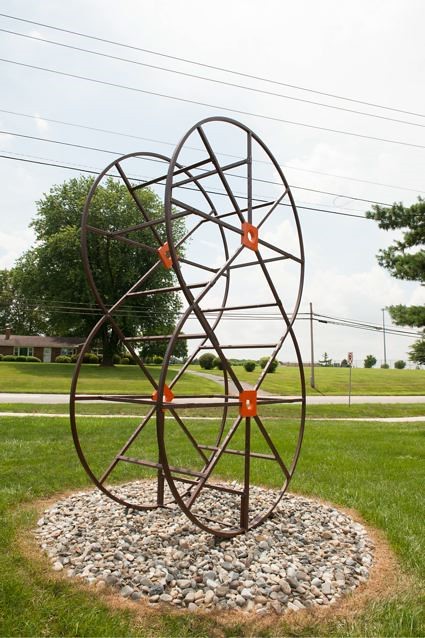 Molecule
Newark, DE
Artist Name: Stan Smokler
Year: 2015
Artwork Type: 3-D
Artwork Material: Steel
Description: The first permanent work in the growing City of Newark Design Committee's Newark Sculpture Grounds, this figure-eight steel sculpture can be found alongside several other sculpture that craft a creative atmosphere for those walking on South Main Street along the route of the CSX railroad. The work was created by well-known, local sculptor Stan Smokler who often works with industrial mediums.
Visibility: Outdoors
Address: 12 S Main St, Newark, DE 19711
Accessibility Notes: None
Visual Arts: Public Art Attractions Northern Delaware
Update this organization
If you have an organization profile, please log in for quicker processing.