Event updates, cancellations and postponements due to coronavirus »

Nanticoke River Arts Council
Seaford, DE
The Nanticoke River Arts Council is a 501(c)3 arts organization located in Seaford, Delaware. 
We are dedicated to promoting the arts in western Sussex County by offering art classes for both children and adults in our classroom as well as providing a venue for our members to display their art work to the community at Gallery 107.
We also participate in many community events such as the Nanticoke Riverfest, Live For Chocolate, 1st in Seaford, Heritage Days at the Ross Mansion, and others.
We have hosted the Seaford School District's Student Art Month for the last three years by providing a space for the students to exhibit their art work for the month of March at our Nanticoke Room gallery in Gallery 107.
We have been established since 2007 and have operated Gallery 107 since October of 2011.
Kids & Family Friendly Visual Arts Attractions Southern Delaware
events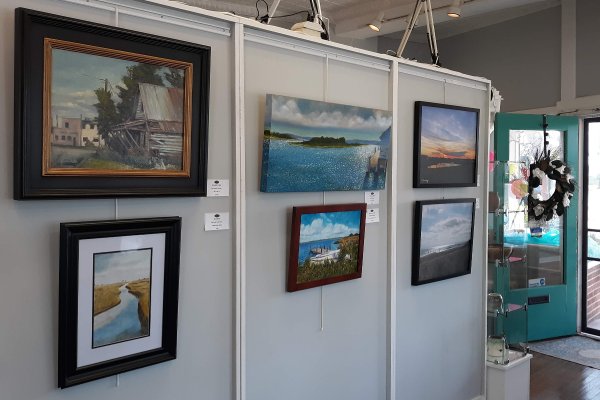 Autumn Art Show
Through October 30
Hours
Thursday, 1-5 p.m.
Friday, 1-5 p.m.
Saturday, 10-4 p.m.
Driving Directions & Parking
Free parking available in downtown Seaford
Update this organization
If you have an organization profile, please log in for quicker processing.