Event updates, cancellations and postponements due to coronavirus »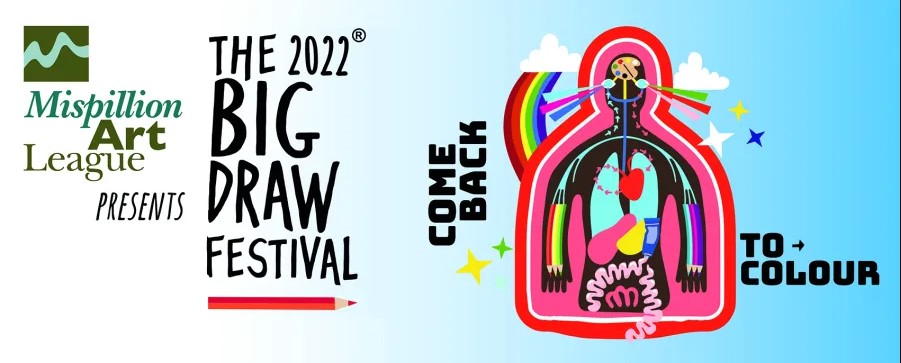 Big Draw Festival DE
The aim of The 2020 Big Draw Festival DE is to encourage community members to participate in art-making and enjoy the benefits of self-expression and creativity using a multitude of mediums. The Festival is part of The Big Draw, an international, annual event taking place in over 25 countries and involving more than 500,000 participants. 
This year's theme is A Climate of Change, which 
encourages and underlines the relationship between people and our living environments and ecosystems.
highlights how we live today and the ways in which we do – and do not – harmonize with nature.
aims to create a kinder, more collaborative society with drawing as a catalyst.
explores social justice, positive protest, and cultural capital.
marks and captures this pivotal moment in world history. 
MAL is again working with Jerry's Artarama in Newark and Downtown Dover Partnership to bring exciting art opportunities to our surrounding communities. The 2020 Big Draw Festival DE news is posted on Facebook at
www.facebook.com/thebigdrawde
and at
https://www.mispillionarts.org/big-draw-de/
. It's been a challenging year for everyone, but MAL is committed to making The 2020 Big Draw Festival DE inspiring and fun for all ages! 
The Mispillion Art League's mission is to provide community-wide access to a quality visual arts program. For further information, contact Rosemary Connelly, Chair, 302-359-5534 livecheapmakeart@gmail.com or Sonja Frey, mispillionarts@gmail.com, 302-430-7646.
Browse all... Festivals & Special Events Kids & Family Friendly Visual Arts Visual Arts: Art Centers Visual Arts: Art Tours Visual Arts: Art, Antiques and Craft Shows Visual Arts: Exhibitions Visual Arts: Galleries Visual Arts: Museums Visual Arts: Public Art
highlights