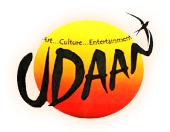 Udaan
Wilmington, DE
Udaan [ EIN: 30-0795078] is an young and aspiring Non-profit, Tax-exempt Charitable Organization in Northern Delaware that strives to espouse, celebrate and promote the riches of the Bengali culture. Udaan also seeks to educate the greater Delaware Valley community at large about the various aspects integral to the fabric of Indian life. To this end, Udaan provides a platform for cultural and social exchanges to generate appreciation and understanding of Indian ethos and philosophy among the people of this area.

Udaan was born out of an insatiable desire to relive a multifaceted cultural experience through a wide variety of community events that explore the essence of what Bengal is all about, including music, art, entertainment, and of course, food "" all in the spirit of fun, having a good time with family and friends. The organization was founded by fun-loving individuals who volunteer their time and effort in bringing this experience to our community. With open arms and soaring aspirations, Udaan welcomes not only the Bengali-speaking expatriate community, but the entire Indian diaspora, as well as individuals of all nationalities. We at Udaan believe that the opportunity to showcase our culture is a privilege and we invite you to share in this experience and help enrich the social fabric of the larger community.
Theater & Performance Kids & Family Friendly Festivals & Special Events Northern Delaware
Hours
Event specific cultural hours will be communicated on our website.
Other Visitor Information
Udaan Organizes:

Durga Puja in Delaware
Saraswati Puja in Delaware
Naboborsho & Rabindro Jayanti
Promotes cultural performances
Cricket Match
Update this organization
If you have an organization profile, please log in for quicker processing.