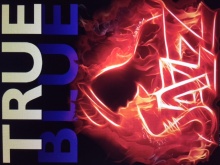 True Blue Jazz, Inc.
Lewes, DE
True Blue Jazz is an annual Jazz Series in Rehoboth Beach Dealware focused on Straight Ahead Jazz. This covers American Jazz form it's inception in the early 20th Century through todays' young Artists who are picking up the "torch" to carry into this century. Whether known as the The Great American Songbook, Roots, Mainstream, or Straight Ahead ...it is the true blue American Art Form recognized globally as Jazz.
Festivals & Special Events Music Music: Jazz / Blues Southern Delaware
Update this organization
If you have an organization profile, please log in for quicker processing.