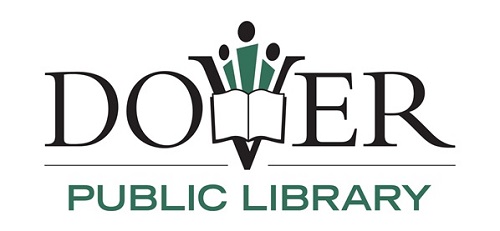 Dover Public Library
Dover, DE
The Dover Public Library is an information center meeting the educational, informational, recreational, and cultural needs of a diverse population through library collections and library services with a well-trained staff available to promote library resources and to assist with their use. The Dover Public Library has programs for adults, teens and children.

The Dover Library Foundation is a 501c3 nonprofit organization founded in 2009 by the City of Dover to support the construction of a new library facility in the heart of downtown Dover. The Foundation was formed to widen eligibility for grants and receive donations for the Library's capital campaign. With the capital campaign concluded, in 2013, the Foundation was separated from the City and became an independent entity. The Foundation runs an Annual Appeal and Memorial Brick Sales. In 2015, after an anonymous donation of $15,000 arrived and the Library was named as a beneficiary in a supporter's Last Will and Testament, the Board of Directors of the Foundation created a Permanent Endowment for the long-term support of the Library. The Book's goal is to raise $500,000 in the Endowment Account. For more information about donating or purchasing a Memorial Brick, please call 302-736-7032.
For general library inquiries email Margie Cyr, Library Director
For inquiries regarding:
Circulation Services email Michelle Hughes, Assistant Library Director
Children and Teen programming email Catherine Wimberley, Head of Youth Services
Adult programming email Audrey Avery, Head of Adult Services
Inter-library Loan Services email Dave Giglio, Technical Services
Free Kids & Family Friendly Libraries Literature & Poetry Lectures & Workshops Central Delaware
Hours
Library Hours:
Mon - Fri: 9:00am - 7:55pm
Sat: 10:00am - 4:55pm
Sun: 1:00pm - 4:55pm

Teen Loft Hours:
Mon - Fri: 11:30am - 7:45pm
Sat: 10:00am - 4:45pm
Sun: 1:00pm - 4:45pm
Update this organization
If you have an organization profile, please log in for quicker processing.