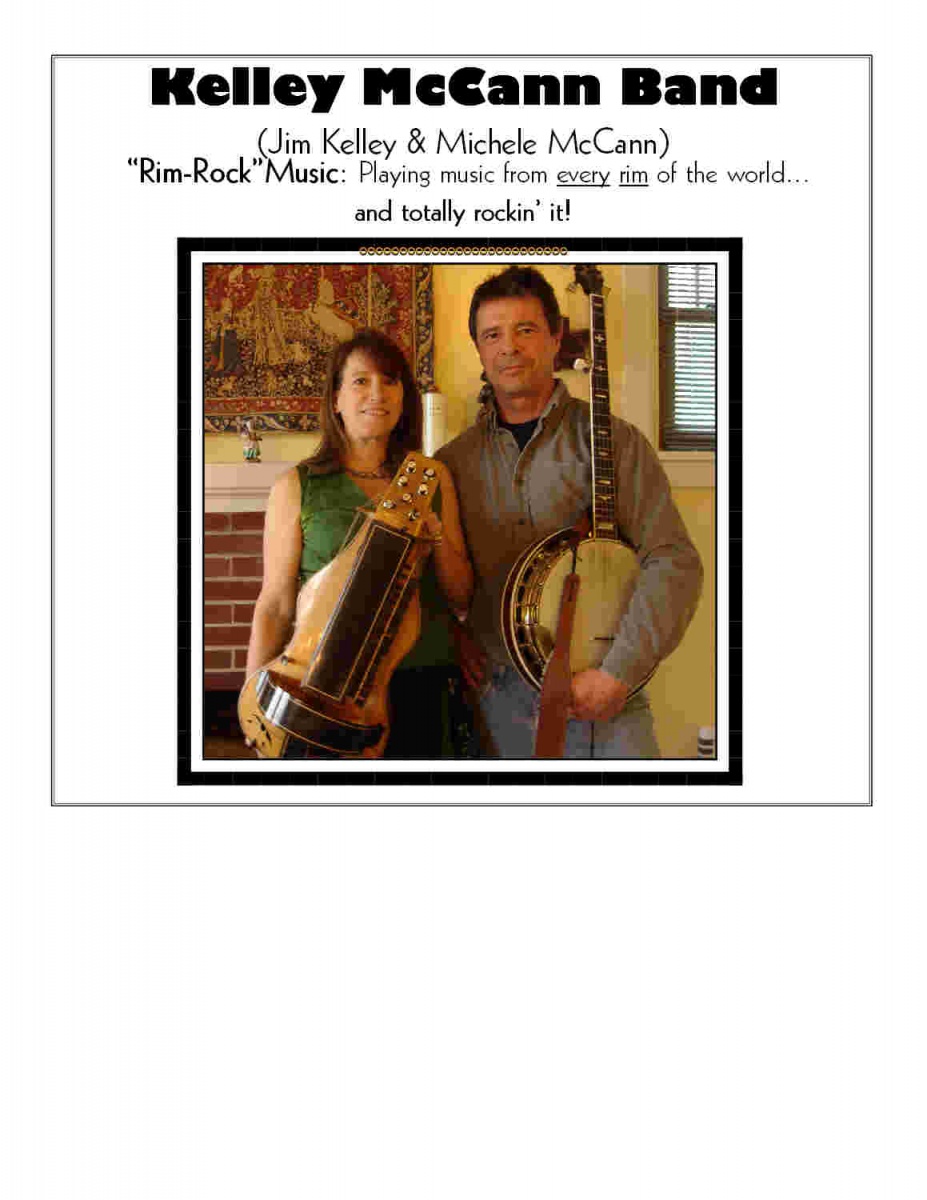 Kelley McCann Band
Kelley McCann Band plays music from all over the globe, on many instruments including the Hurdy-Gurdy! They are fronted by musicians Jim Kelley and Michele McCann.
Michele McCann was named the Delaware Division of the Arts 2013 Emerging Professional in Folk Art: Music. Jim Kelley founded the Jim Kelley Band out of nearby Maryland. They play "Rim Rock" music: music from every rim of the world, and totally rockin' it!
Individually or together, they have performed at the Philadelphia folk Festival (twice), the Cincinnati Celtic Festival (twice), Winterthur Museum's Enchanted Garden Day (numerous times), and at venues, festivals, fairs, concerts too numerous to name.
They perform as a duet, and also in configurations with up to 5 musicians as a full band.
Music Kids & Family Friendly Festivals & Special Events Northern Delaware
Update this organization
If you have an organization profile, please log in for quicker processing.