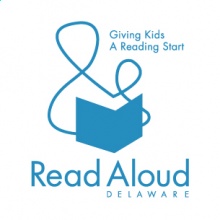 Read Aloud Delaware
Dover, DE
Read Aloud Delaware is a nonprofit corporation dedicated to the promotion of reading in Delaware. We are the only statewide organization focusing attention on the effect the critical early years of a child's life have on literacy development. We promote reading aloud to children in order to encourage a love of books and a desire to become a reader. We also help parents prepare their children to learn once they enter school.
Volunteers of all ages read on-on-one to children in childcare, kindergarten, and Head Start centers. We also provide education and training to parents of preschoolers and to the staff of organizations involved in childcare. We give an age-appropriate book and information on the importance of reading to all new parents in Delaware. This year over 10,000 parents will receive this free gift.


Literature & Poetry Kids & Family Friendly Central Delaware
Update this organization
If you have an organization profile, please log in for quicker processing.