Event updates, cancellations and postponements due to coronavirus »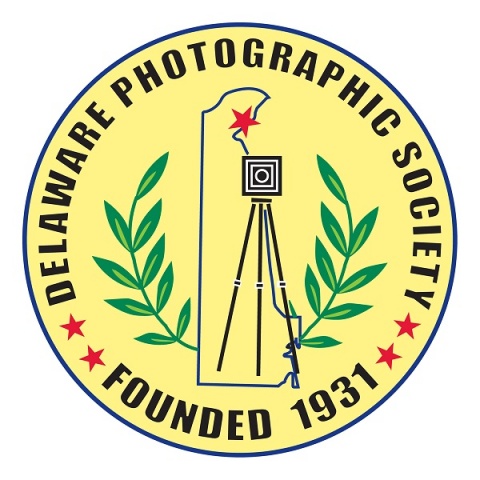 Delaware Photographic Society
Hockessin, DE
The Delaware Photographic Society (DPS) meets three Mondays a month at Cokesbury Village, Hockessin, Delaware, September-June. Activities include projected image and print competitions, instruction nights, workshops, seminars, field trips, guest speakers, and social events. Programs are arranged to provide a varied photographic experience for all levels. Members receive guidance on digital techniques, equipment, lighting, composition, and printing. Instruction Night is held on the 1st Monday of the month, Projected Image Night on the 2nd Monday; and Print Night on the 3rd Monday. A guest speaker program is presented on the last Monday in November, January, February, and March. Meetings are held in the DuPont Pavilion, Cokesbury Village, 726 Loveville Road, Hockessin, DE 19707.

For more details contact http://www.delawarephotographicsociety.org or the Society's President at president@dpsphoto.org. DPS has sponsored the Wilmington International Exhibition of Photography (WIEP) since its inception in 1932 and each year attracts thousands of entries from all over the world. This renowned exhibition is recognized by the Photographic Society of America and presented in cooperation with the University of Delaware. The Society was founded in 1931 as the Delaware Camera Club and is a Charter Member of the Photographic Society of America and the Delaware Valley Council of Camera Clubs.
Lectures & Workshops Visual Arts Northern Delaware
Hours
Scheduled meetings are at 7:30 p.m.
Admission
Programs are free to the public. To participate in competitions and exhibits, yearly dues are $35.
Driving Directions & Parking
Cokesbury Village is located at the intersection of Rte. 48 and Loveville Rd. Enter the complex, turn right at the stop sign. Park in the second parking lot on the right. Proceed down the drive to the first entrance on the left. The DuPont Pavilion is located just inside the doorway on level B.
Update this organization
If you have an organization profile, please log in for quicker processing.