Event updates, cancellations and postponements due to coronavirus »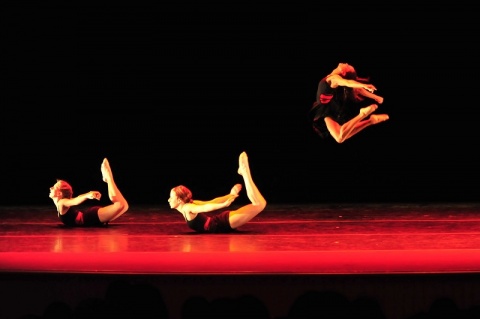 Pieces of a Dream, Inc.
Wilmington, DE
Pieces of a Dream, Inc. is a premiere organization for the performing arts and the only professional modern dance company that is based in the state of Delaware. In recognizing that all forms of art are essential to the full development of our human potential, it is the mission of Pieces of a Dream to serve the people of Delaware and the greater tri-state area by providing superior exposure to meaningful art. 

Founded in 2007 by Executive & Artistic Director Ashley SK Davis, Pieces of a Dream Dance Theatre is a professional dance company that performs original modern and contemporary choreography. The company is grounded in the belief that dance is socially relevant beyond its aesthetic appeal. As such, the company's repertoire discusses a range of topics that are specifically pertinent to modern society, like domestic violence and the historic riots that changed the emotional makeup of Wilmington, Delaware. 

Pieces of a Dream, Inc. also has a second company, P*D2, which is composed of students in middle school and high school. These students are selected based on their technical abilities and performance experience. P*D2 is geared toward young artists who wish to enhance their current dance training by working with other dancers outside the walls of a traditional dance school. Similar to the first company, P*D2 performs extensively in the community and also participates in the Pieces of a Dream, Inc. annual concert. Furthermore, they are invited to develop their creative abilities by choreographing their own dance works.
In addition to the professional performance companies, Pieces of a Dream, Inc. also has a training program for dance students.  Our mission is to provide an environment that nurtures, trains, and prepares students of all ages and abilities to discover a love and appreciation of the art of dance.  The Pieces of a Dream, Inc. Academy of Dance offers training in a variety of dance styles, including ballet, modern, jazz, tap, and many other techniques.  Classes are available for students of ages 2 through adults, at all levels of experience.
Keeping in tune with its focus on life beyond dance performance, Pieces of a Dream, Inc. is extremely involved in community development and the holistic personal development of its company members. Company members are not only encouraged to continue to grow artistically, but Pieces of a Dream Dance Theatre members attend workshops covering a variety of topics, including mental wellness and financial literacy. 
Photo credit: Tisa Della-Volpe 
Lectures & Workshops Dance Northern Delaware
Update this organization
If you have an organization profile, please log in for quicker processing.