Event updates, cancellations and postponements due to coronavirus »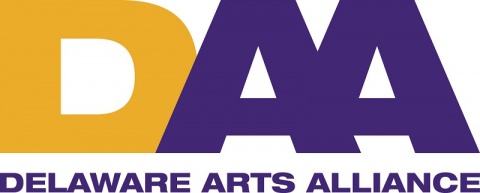 Delaware Arts Alliance
Wilmington, DE
Delaware Arts Alliance is the unifying voice for the arts throughout the state, advocating for the central role of the arts and arts-education in advancing dynamic communities and a creative citizenry.


We work closely with the Delaware Division of the Arts (DDOA) and other arts/civic institutions and serve as an advocacy resource for arts organizations and artists. DAA has a total of 45 Institutional Supporters, which include splendidly diverse organizations representing the arts, culture, and community in Kent, New Castle and Sussex Counties.
Update this organization
If you have an organization profile, please log in for quicker processing.