Event updates, cancellations and postponements due to coronavirus »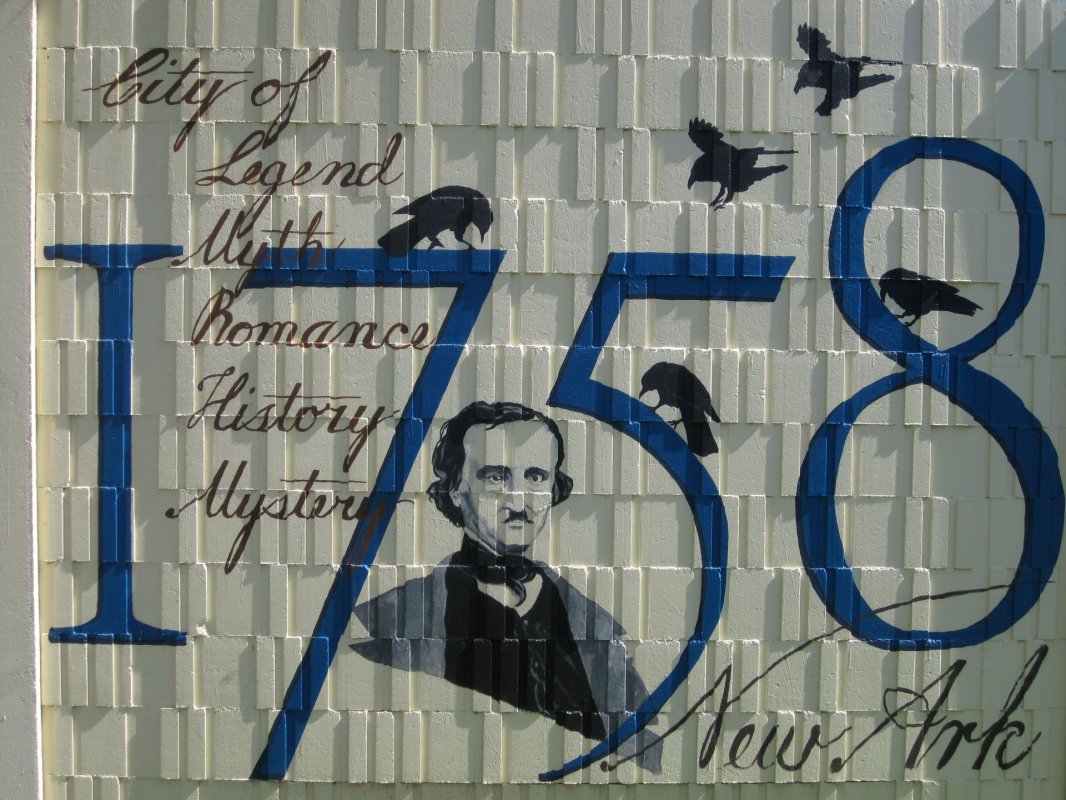 Edgar Allan Poe Mural
Newark, DE
Artist Name: Michael Brock and University of Delaware students
Year: 2011
Artwork Type: 2-D
Artwork Material: Mural
Description: Painted in honor of Newark's 350th anniversary, the Edgar Allen Poe mural gives tribute to Newark's culture by illustrating a long standing Newark rumor. It is said that Poe often stayed in the St. Patrick's Inn, the predecessor to Deer Park Tavern, and that he would frequently lecture nearby. Deer Park highlights this story with the raven display inside the tavern. Now this mural shares that long told tale with residents and visitors alike.
Visibility: Outdoors
Address: 77 N Chapel St, Newark, DE 19711
Accessibility Notes: None
Attractions Visual Arts: Public Art Northern Delaware
Update this organization
If you have an organization profile, please log in for quicker processing.