Event updates, cancellations and postponements due to coronavirus »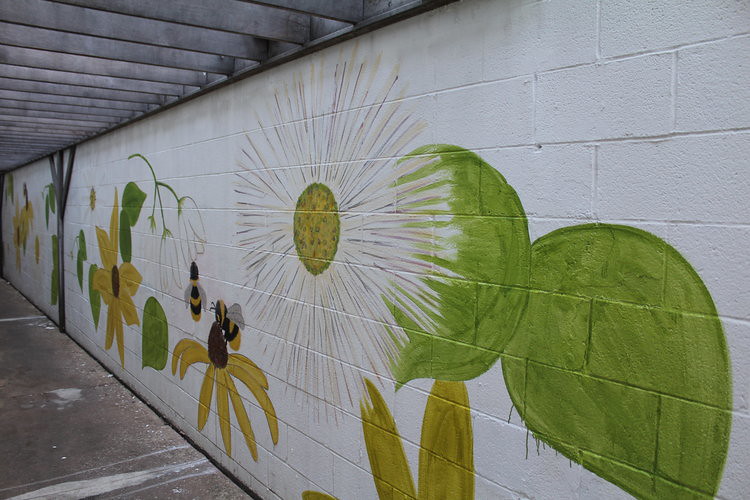 Newark is BEEutiful
Newark, DE
Artist Name: Catherine Czerwinski, Assisting artists: Lawson Schultz, Cassie Larson, Brianna Johnson, Joe Charma
Year: 2016
Artwork Type: 2-D
Artwork Material: Mural
Description: Painted on the side of Homegrown Cafe as part of the Newark Beautification Project, this mural features a happy nature scene with bright yellows and greens that pop against the white background. The mural was painted by Catherine Czerwinski in partnership with her charitable organization, Idol Hands, which works to give people the opportunity to get involved in art and mural making both in Newark and around the world. Idol Hands provides the following description of the scene on their website, "This is the third mural done as part of the Newark Beautification Project. Featuring local native wildflowers and bumble bees, this mural was designed to brighten the space with natural beauty and serve as a reminder of the importance of the preservation of wildlife."
Visibility: Outdoors
Address: 126 E Main St, Newark, DE 19711
Accessibility Notes: None
Visual Arts: Public Art Attractions Northern Delaware
Update this organization
If you have an organization profile, please log in for quicker processing.