Event updates, cancellations and postponements due to coronavirus »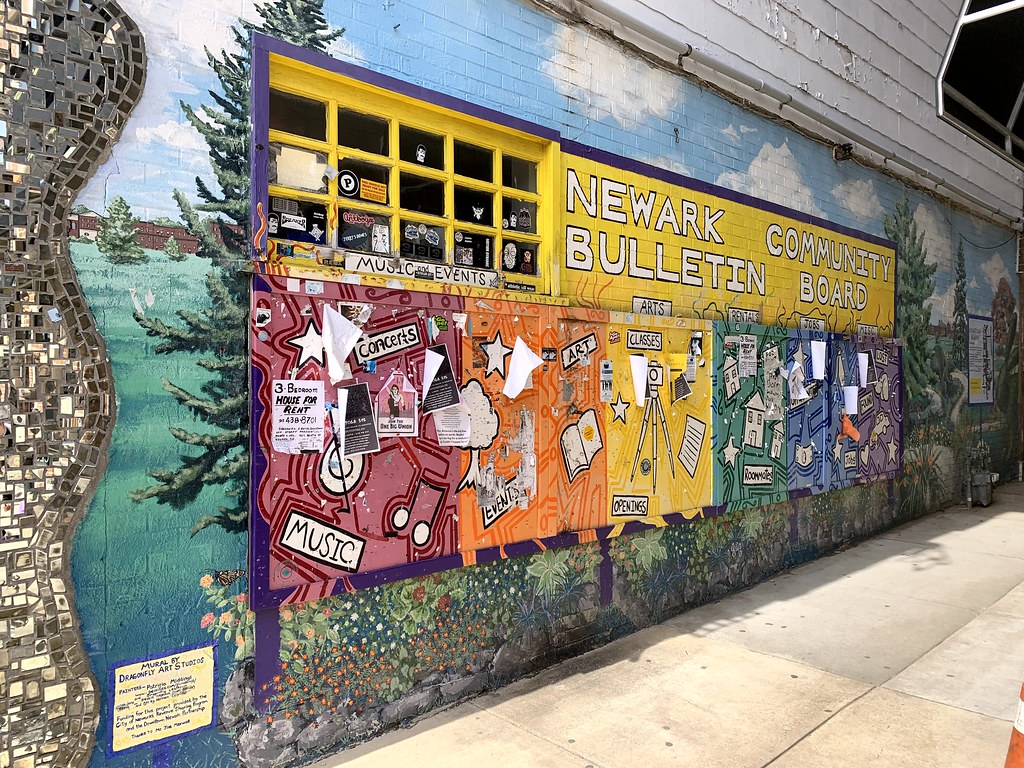 Newark Community Bulletin Board
Newark, DE
Artist Name: Patricia Middings, Dragonfly Leathrum, Debbie Hegedus, and Becky Herman
Year: Unknown
Artwork Type: 2-D
Artwork Material: Mural
Description: A bright, colorful bulletin board stands out in stark contrast as it fills the foreground of a calm nature scene of more muted greens, yellows, and blues. This mural calls attention to the relationship between community and art by turning itself into a method by which residents and local businesses can simultaneously engage with public art and one another.
Visibility: Outdoors
Address: 53 E Main St, Newark, DE 19711
Accessibility Notes: None
Visual Arts: Public Art Attractions Northern Delaware
Update this organization
If you have an organization profile, please log in for quicker processing.