Event updates, cancellations and postponements due to coronavirus »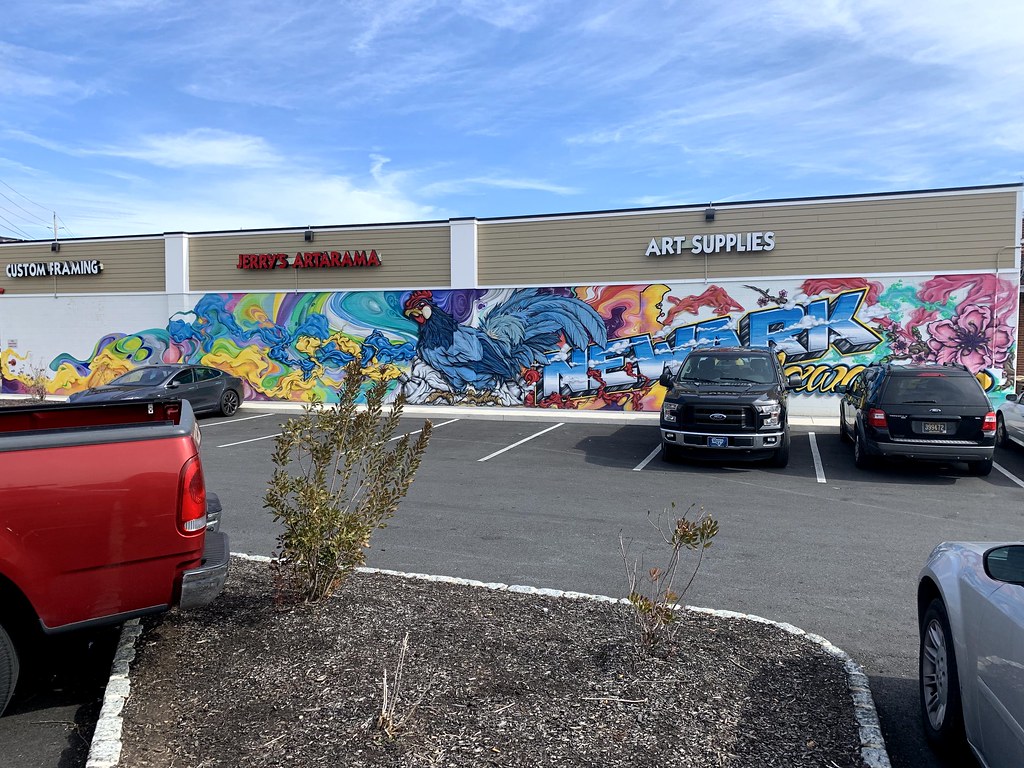 Mural on Jerry's Artarama
Newark, DE
Artist Name: Derrick Noel
Year: 2018
Artwork Type: 2-D
Artwork Material: Spray paint
Description: The work's theme aligns closely with that of this story map as depictions of art mediums, a blue hen, and symbols of the Newark community are woven together in spray paint swirls that wrap around Jerry's Artarama in the Park N Shop plaza. Both the store manager and the artist are natives of northern Delaware, and their familiarity with the community can be seen in the subtleties like the use of Newark High School's colors to paint the work Delaware. The work makes it clear that art and the local community are integrally connected.
Visibility: Outdoors
Address: 269 S Main Street, Newark, DE 19711
Accessibility Notes: None
Visual Arts: Public Art Attractions Northern Delaware
Update this organization
If you have an organization profile, please log in for quicker processing.