Event updates, cancellations and postponements due to coronavirus »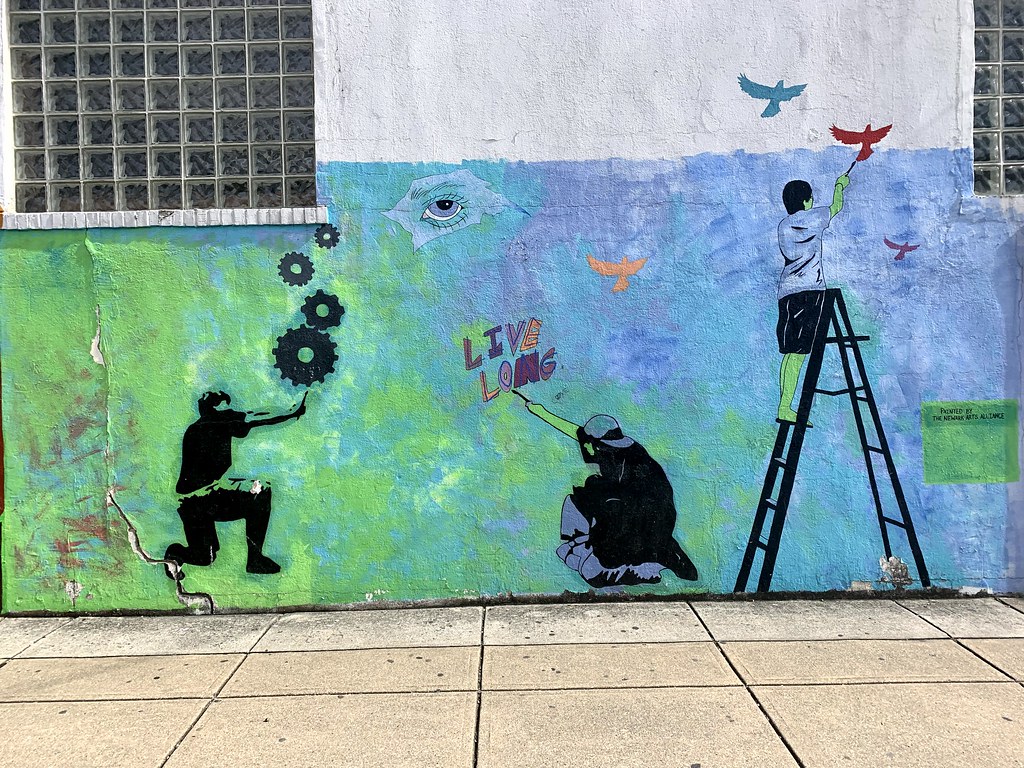 Second mural on the side of Subway
Newark, DE
Artist Name: Newark Arts Alliance and local artists
Year: Unknown
Artwork Type: 2-D
Artwork Material: Mural
Description: Blues and greens form the background of a colorful world where silhouettes create art, interact with nature, and embrace their creativity. The work was painted by supervised graffiti artists as part of their restitution.
Visibility: Outdoors
Address: 165 E Main St, Newark, DE 19711
Accessibility Notes: None
Attractions Visual Arts: Public Art Northern Delaware
Update this organization
If you have an organization profile, please log in for quicker processing.